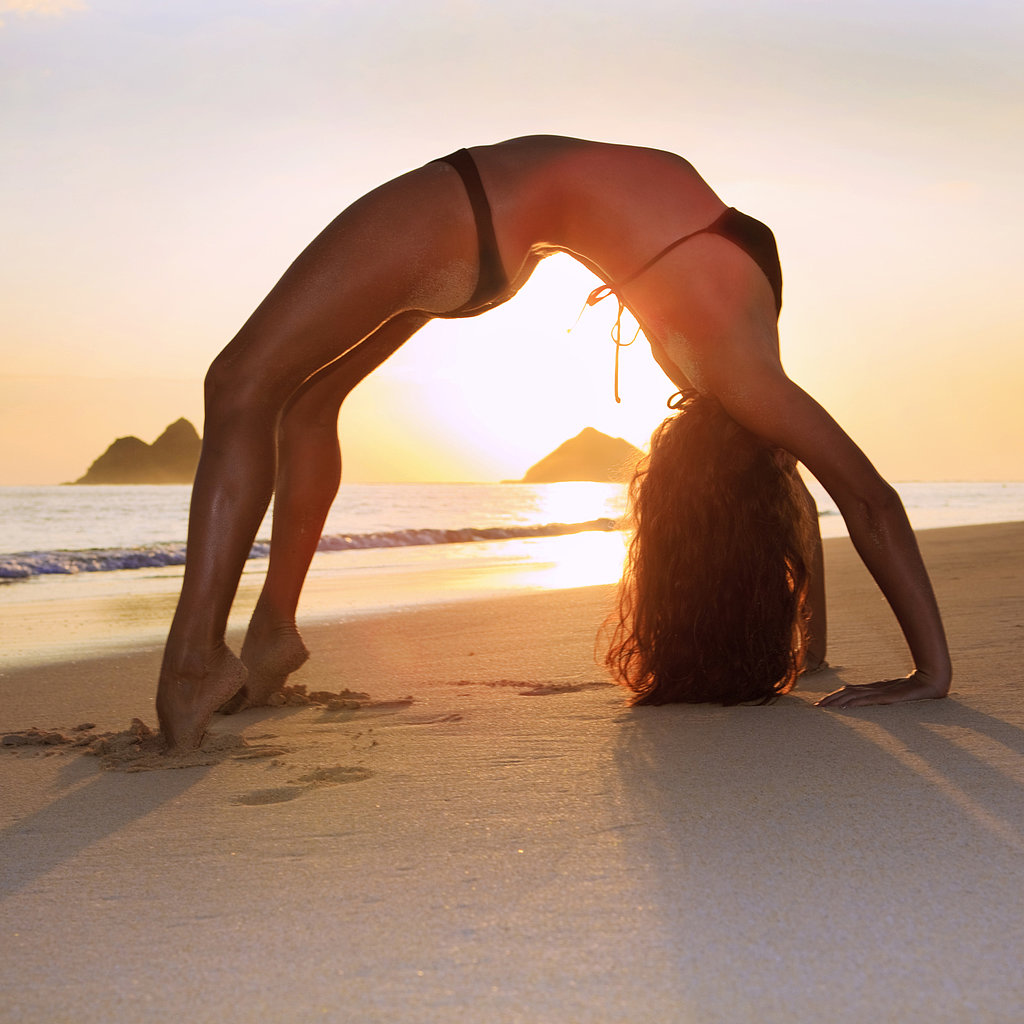 It's that time of year when everywhere you look 'SUMMER BEACH BODY' is screaming out at you From my Instagram feed littered with images accompanied by #summerbod, #bikinibody, #fitspo, #thinspiration (this deserves it's very own discussion) to the magazines that line our supermarket shelves and promise you perfect abs, just two weeks before your holiday. Getting the perfect bikini body is top of everybody's list right now and with my summer holiday just around the corner I couldn't think of a better time to write this post.
Please don't misinterpret this, (can I call it an article?), as me getting on my high horse and admonishing any and all that strive for the 'perfect body'. I myself am incredibly guilty of this. Every year summer comes around and I find myself reaching for every magazine available and scrolling through endless 'get fit quick' websites, going on crazy fad diets, all in the aim of looking like a Victoria's Secret model on the beach. I have to ask myself, why did I ever think this was going to happen? Why did I think that by starving myself for two weeks (in reality I couldn't even last a day), and doing feeble workouts would give me the body that I so desperately wanted? Again I just want to reiterate that I am not trying to make anyone out there feel bad about themselves or what they I do, I am just trying to explain the journey that I have been on in the hope that some of you can relate.
In the end what did it for me, what stopped be continuing this useless cycle that still resulted in me going on my holidays feeling less than comfortable was, believe it or not, getting a full time job. I graduated from university in May 2013 and I started my first 'proper' job on 25th September 2013. As much as I love my job, I am sat at a desk for the majority of the day with an hour commute morning and night. It was after my first month I decided that I needed to get healthy. Not thin, healthy. I went back to the basics, eating healthily 80% of the time and exercising at least three times a week, I told myself that these are not outlandish targets and quite frankly, to stop being lazy.
I am no expert and I have never claimed to be, all I would say is that taking my time and not setting myself ridiculous deadlines has worked. With two weeks to go, yes I have upped my exercising and I am trying to be healthy 90% of the time but with the foundations already in place it isn't an impossible task. I can sit here as I write this, eating chocolate orange and not feel guilty. I truly hope this doesn't sound preachy, I hope it inspires you to stop being so hard on yourself and to cut yourself some slack. Find what works for you with realistic deadlines and you will see the benefits and you will have to body that you want and deserve.
I would love to know if you enjoyed this post, please let me know below and if you would like to know more about my how I try to stay healthy, leave me a comment!